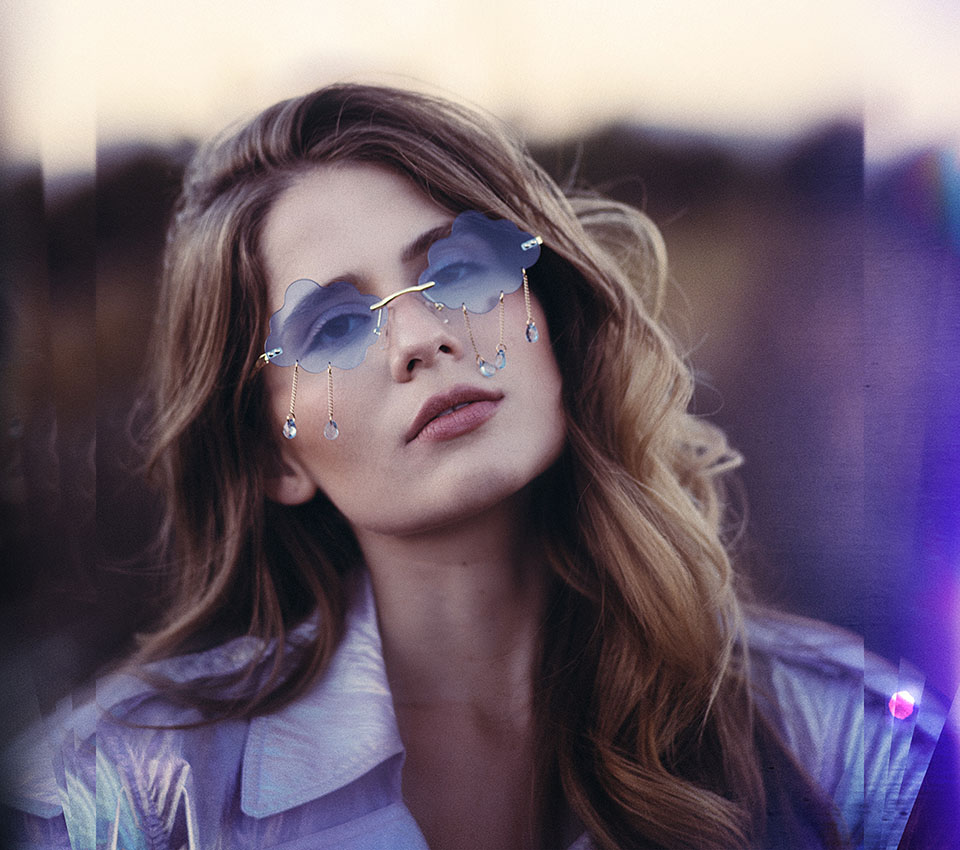 Laura Rizzotto is a Latvian/Brazilian singer, songwriter, trained dancer and performing artist based in Los Angeles, CA.
Laura started playing the piano at the age of 9 and wrote her first ballad, "Reason Why", at the age of 11, when she used to live in the City of Edina, in Minnesota. She taught herself how to play the guitar and the ukulele at her early teens.
Laura started performing her own songs in the music scene of Rio de Janeiro, at the age of 15. Her first record deal, with Universal Music Brazil, came up one year later, just after a record executive saw her performing live in the legendary jazz venue Modern Sound, in Copacabana. Her debut studio album "Made in Rio", released in 2011, was produced by British musician Paul Ralphes and the track "Who You Are", by Brazilian jazz legend Eumir Deodato.
"Made in Rio" was critically acclaimed and extensively featured in the Brazilian media. Laura was a guest artist in the main Brazilian TV shows and promoted the album with live performances in Rio de Janeiro and São Paulo, with a 6-piece band. The single "Fish Out of Water" was included in the soundtrack of a popular soap opera from Brazil's major TV network, Rede Globo.
Laura opened up for former Disney star Demi Lovato, at her major concert in Brazil, for 7,000 people, in April 2012. Shortly after, she was offered a scholarship to attend Berklee College of Music.
Laura moved to Los Angeles, CA, in August of 2013 to record her second studio album, "Reason to Stay", self-released in January 16, 2014. The album was produced in Los Angeles and Tokyo by Nicolas Farmakalidis and mastered by Grammy award winner sound engineer Brad Blackwood.
While in California, Laura Rizzotto graduated from California Institute of the Arts, where she got a Bachelor's Degree in Fine Arts, majoring in Musical Arts. In 2014, Laura moved to NYC, to pursue a Masters in Music degree at Columbia University, which was accomplished in May 2017.
In 2015, Laura released the single "Miracle", as a tribute to road traffic victims. The tune was featured in the 2nd Global High-Level Conference on Road Safety in Brasília, Brazil, organized by the United Nations. Laura also performed "Miracle" at the United Nations in April of 2018 during a Road Safety conference.
In 2016 and 2017, Laura was hired by Sony Music to work as a Portuguese vocal coach to superstar Jennifer Lopez, in her collaboration with Brazilian artists.
On April of 2017, Laura was the moderator of the Music and Culture panel at the Brazil Conference, in Harvard University. The panel featured two Brazilian music icons: Gilberto Gil, Brazil's former minister of culture, and Yamandu Costa, a virtuoso on the acoustic guitar.
In January 2018, Laura participated and won first place in the SUPERNOVA contest, the National Latvian Selection for Eurovision. As the selection winner, Laura represented Latvia in the Eurovision Song Contest 2018, the biggest music festival in the world, where she performed her original song "Funny Girl" for an audience of nearly 100 million viewers.
Laura began her career as a composer on that same year, by composing the soundtrack for "Where Thoughts Go", a multi-award winning VR experience that was featured in many festivals around the world, including the prestigious Tribeca Film Festival.
The singer performed in the United Nations in NYC in April of 2018, where she sung her song "Miracle", a tribute to road traffic victims. She also represented Latvia in the Riga Jazz Festival, and shared the stage with bass virtuoso Michael Pipoquinha.
In 2018, Laura moved to Los Angeles to continue her career as a singer/songwriter. She is currently working on her 3rd studio album.
In November of 2019, Rizzotto released her single "One More Night", but with a twist: a holographic performance. The artist was invited by Metastage, a volumetric capture studio in California, to be the featured artist of their big AR app release. The app features volumetric performances of 2 original songs of Laaura: "One More Night" and "Funny Girl", her Eurovision tune.
Laura became an official voting member of the Recording Academy in 2020, known for the prestigious GRAMMY Awards.